Be Ready for Anything with Subaru Symmetrical All-Wheel Drive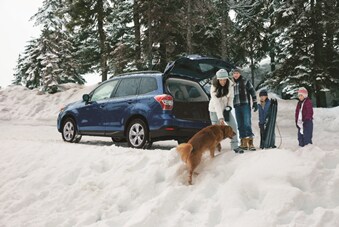 Here in the Bronx, NY area, we're exposed to many different kinds of weather throughout all four seasons, and with these adverse conditions comes a need to drive more carefully along with a sense of anxiety for many drivers. With new Subaru vehicles, drivers are able to get Symmetrical All-Wheel Drive as a standard feature. There is no extra charge for an AWD version, like you'll find with so many other automakers. Offering unparalleled control, Subaru's Symmetrical AWD system handily outperforms the systems of other automakers.
Symmetrical AWD that Delivers on its Promise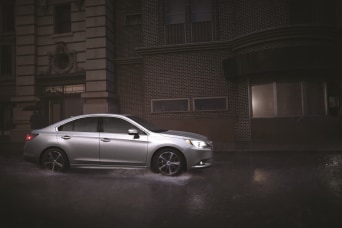 While many other brands deliver AWD systems that aren't truly AWD, and only offer power to other wheels in the event of loss of traction, Subaru Symmetrical AWD delivers consistent power to all four wheels, for enhance balance of power and performance, and making it more capable than competitor vehicles. Whether you're tackling roads covered in heavy rain, loose sand or gravel, or even heavy snowfall, Subaru Symmetrical AWD will help carry you through the challenging conditions with ease and confidence.
This unrivaled system delivers exceptional power, traction, capability, and efficiency in nearly every new Subaru model. With the exception of the Subaru BRZ, every Subaru model is outfitted to take on the challenging conditions you may face. To experience the Symmetrical AWD system in the new Subaru lineup, come and take your favorite model for a test drive at 3201 E Tremont Ave, Bronx, NY. Soon you'll see the many advantages of the AWD-equipped Subaru lineup and will be ready to enjoy the many adventures of your future, throughout Bronx, Westchester, NY, and beyond.