Buying vs Leasing a New Subaru Near Westchester
When it comes to getting a new Subaru vehicle, the excitement runs high. But how you come into ownership of the vehicle is very important, not only for your own financial reasons, but to ensure the longevity of your enjoyment of the vehicle you choose. When it comes to buying and leasing, the differences are vast, but each wind up with you behind the wheel of the vehicle, so knowing which option is better for your life can depend on a few factors. Here, we're going to examine some of the differences between buying and leasing your new Subaru.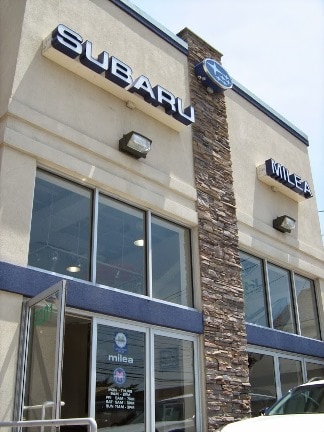 Benefits of Leasing a New Subaru

Leasing a vehicle is a great option for many reasons, chief among them, it's usually less expensive. Let's examine what makes this such a great idea for drivers in Bronx, Westchester, Pelham, and New Rochelle, NY.
It's already been alluded to, but the cost of leasing a vehicle is less than that of buying one outright, since leasing only applies to a percentage of the vehicle's overall cost.
With a lease, regular service and maintenance are usually covered by the dealership, providing no-hassle service for the duration of your time with the vehicle. When buying, the vehicle may only be covered for a period of time.
Finally, once the lease term is up, you can have the option to return the vehicle and walk away, drive away with a  newer model, or perhaps even purchase the leased vehicle outright, if you want to spend more time with it. Leasing is a truly flexible option that benefits many drivers in Bronx, NY and beyond.
Benefits of Buying a New Subaru

Buying a vehicle, while more expensive has many benefits of its own, take a look below to see the benefits of buying the vehicle you want as opposed to leasing it.
The monthly payment may be slightly higher, though in the long run this will pay off, as you'll get to keep the vehicle for as long as you see fit. Should you choose to sell it, the cash is yours to do with as you please, or can be used to pay off any remaining loan balance.
Once the loan has been repaid, the car is completely yours, enabling you to customize it as you like and establishing equity to help pay for your next vehicle.
With no mileage limits, you're free to roam as you please, without worry of punishment for wear and tear.
Though the two options are very different, NY drivers can find many great reasons to lease or buy a new Subaru vehicle from Milea Subaru in Bronx, NY. If there is a new Subaru model that you've been eyeing, come and see us today, our finance team will help you to choose the very best option, so you can easily get into the perfect Subaru model for your future.